Commercial Window Cleaning
COMMERCIAL WINDOW CLEANING
We want to emphasize the fact that we at Flowermound Window Cleaning and Repair offers a high-quality commercial window cleaning service. We're not just about serving residences in the city of Flowermound as well as surrounding areas.
It's because we understand the need for clean windows and it doesn't end with homes. Businesses need it just as much and perhaps even more in the case of some commercial buildings.
Businesses will always need to take aesthetics into consideration. Their place of business needs to look good in order to represent them well. It's going to reflect on what they're about and if they don't look good the people will likely be turned off.
Windows can be a major part of that. If it doesn't look good and especially if it's dirty, then don't expect people to go lining up for your products or services. It can have that effect.
Get Your FREE Quote Today
Fill out the form below and a Flower Mound Window Cleaning team member will get back with you as soon as possible.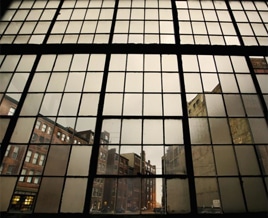 As simple as it might seem, nice and clean looking windows do count for something. And in many cases, can mean the difference between a successful business and something that will fold up after a while.
For a business to avoid that fate, they can turn to a reputable and trusted window cleaning business. One that has some of the best window washers and window cleaners working for them.
Flowermound Window Cleaning and Repair is one such company. We try to uphold the best ideals of a window cleaning company that aims to give the best service all the time.
At the same time, we know that we still need to do the work and live up to the reputation that we have managed to build. We're not unique because there are plenty of other window cleaning services, but we stand out because of our commitment to provide both unmatched quality and customer service.
It's easy to say but it's never easy to deliver on both counts. But that's what our customers could expect from us when we clean their windows for that good, clean look that feels inviting to their own customers. It adds to what they offer and just makes business better.
Call Today for your Free Instant Quote...