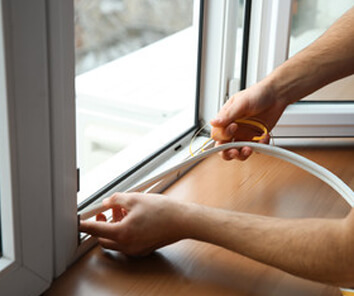 We at the Flowermound Window Cleaning and Repair company understand how important window repair is. It's just as crucial as cleaning when it comes to proper window maintenance. And because of that, we make sure that the window repair service that we offer equals the level of quality of our window cleaning service.
As usual, we separate our window repair service into two categories – home and commercial. For our home window service, the problems that we encounter range from the simplest ones to the more complex and time-consuming. Of course, in sheer scale, it's usually more tamed than those that we encounter in commercial buildings. But no matter the simplicity of the problem, we always try to deal with it with the same level of seriousness and respect that we would for any of our other projects.
Get Your FREE Quote Today
Fill out the form below and a Flower Mound Window Cleaning team member will get back with you as soon as possible.
The usual problems we encounter in home window repair include moisture and condensation build-up. Foggy windows are another common issue we deal with all the time. Going beyond the limit of the saturation point of the absorbent material placed in the thermal window can lead to some of those problems.
We extend our window repair service to all kinds of businesses. They offer a different challenge as the sizes of the windows vary and the same goes for their styles. Overall, it's a more complicated process. However, we still stick to our principle of providing unmatched quality and customer service no matter what. It's been a formula for success that has won us a lot of loyal customers in the city of Flowermound and beyond.
An unsightly place of business isn't going to make a good impression on anyone at all. It might not seem like a major issue but the truth is that it is a huge factor in whether a business achieves success or not. So if you're a business owner and your building is filled with broken or dirty windows, needless to say, you're not going to win a lot of new customers.
The methods that we use guarantee that we can help change the entire aesthetic of any commercial building. So much so that it will look as inviting and as welcoming as their owners intended them to be.
Call Today for your Free Instant Quote...